"We believe that when a person encounters Jesus Christ, they come to life!"
The Bible is Truth
We believe the Bible is the Word of God.  Breathed by the Holy Spirit and spoken through the mouths of the prophets, the Bible is infallible truth without error.  We stake our lives on every promise, precept, principle, and prophecy of God's WORD for it is living and powerful.  The Holy Bible is the foundation and final authority for our faith in Jesus Christ.  Therefore we seek to align our lives with everything the Bible says.
John 1:1; Deuteronomy 29:29; 2 Timothy 3:15-17; 2 Peter 1:20-21 ; Psalm 119:160; John 8:31-32; 1 Thessalonians 2:13; Psalm 19:7-11; Hebrews 4:12; 2 Timothy 1:13-14; Joshua 1:8.
God is One
We believe that the Great I AM, Yahweh [the self-existing one], is the One true living God. The Lord our God is compassionate and gracious, slow to anger, and abounding in loving kindness and truth.  He is quick to forgive and righteous in judgment for God is holy and God is good. As the Creator and King of the Universe, God is worthy of our highest love, worship, and faithful obedience.
 Exodus 3:13-15; Exodus 34:6-7; Deuteronomy 10:17; Mark 12:29; 1 Samuel 2:2; Exodus 15:11; Leviticus 11:44; Isaiah 6:1-4; Revelation 4:2-11; Matthew 22:37-40.
The Nature of God
We believe that as the Creator of all things God is Eternal, all-powerful, and that he dwells in absolute holiness upon the highest throne of heaven.  The Bible says that God exists as One Supreme being revealed in three unique persons: God the Father, Son, and Holy Spirit.
Psalm 90:2; Isaiah 40:28; Revelation 22:13; Isaiah 57:15; 1 Timothy 6:15-16; Psalm 11:4; Habakkuk 2:20; Genesis 1:1-3; Luke 1:35; Matthew 3:16-17; John 14:23-26; Matthew 28:19; 2 Corinthians 13:14; Ephesians 4:4-6; 1 Peter 1:2
God The Father is our Source
Our Heavenly Father is good.  He is our Creator and ultimate authority.  Our lives, our homes and our local church are extensions of his heavenly Kingdom on earth.
 1 Corinthians 8:6; Deuteronomy 28:9-14; Ephesians 1:3; Proverbs 8:17-21; 2 Peter 1:3; Ephesians 3:20; 2 Corinthians 6:18; John 20:17; 1 John 3:1-2; John 1:12-13; Romans 8:14-23; Matthew 6; Luke 18:19 / Mark 10:18; 1 Corinthians 8:6; Hebrews 3:4; John 10:27-30; John 14:9-11; James 1:17-18; Psalm 90:1; Isaiah 32:18; Proverbs 3:33; Luke 12:32; Colossians 1:12-14; Hebrews 12:28
Jesus is our Savior
Jesus is the living Word of God.  He is our Redeemer and King.  We are members of God's family and citizens of God's Government through our faith in Jesus and by our obedience to His Word.
John 1:18; Mark 1:10-11; 1 John 5:6-12; Matthew 16:13-17; Romans 8:3; Matthew 14:32-33; 2 Timothy 1:9-10; Matthew 1:21-23; Luke 2:10-12; Luke 19:10; Matthew 14:27; Acts 4:11-12; Romans 5:10; Ephesians 5:23; Hebrews 7:24-25; 1 John 4:14; John 1:1-5; Galatians 3:13; Isaiah 59:20; Psalm 19:14; Galatians 4:4-5; Ephesians 1:7; 1 Peter 1:18-21; Isaiah 9:6-7; Daniel 7:13-14; John 18:36-37; Colossians 1:15-20; 1 Timothy 6:15; Revelation 1:5-8; Revelation 19:11-16; Revelation 17:14; Ephesians 2:19-22; Hebrews 3:6; Philippians 3:20; John 14:1; John 14:6; Psalm 2:11-12; Hebrews 5:8-9; 1 John 5:1-5; 2 Corinthians 5:14-17; John 15:1-17
The Holy Spirit is our Helper
 The Holy Spirit is the most important person on earth. He is our Guide and Teacher.  The Father gives us the Holy Spirit through Jesus so that we can fulfill our purpose on earth and find our proper place in the Kingdom of Heaven.
John 14:15-18; John 14:26; John 16:7-15; Isaiah 11:2; Luke 4:14-19; John 3:5-8; John 6:63; Joel 2:28-32; Acts 1:1-8; 2:1-4; Romans 8:1-17; 1 Corinthians 2:10-12; 1 Cor 3:16-17; 1 Cor 12:1-31; 1 Cor 14:1-12; 2 Corinthians 1:21-22; 2 Cor 3:17, Galatians 5:22-25; Ephesians 1:13-14; Eph 4:4-6; Eph 5:15-19; Eph 6:17-18; Revelation 3:18-22; Rev 5:6; Rev 22:17
God Loves People
People are the number one focus of God's creation, and He desires to have a relationship with every single human being regardless of race, color, or sex. God made male or female people in His own image to be like Him in character. Although each person has a tremendous potential for good, all people are born with an attitude of disobedience toward God called "sin." This attitude separates everyone from God until the relationship is restored through a personal commitment to Jesus Christ.
Genesis 1:27; Psalm 8:3-6; Isaiah 53:6a; Romans 3:23; 5:12-21; Isaiah 59:1-2
Jesus Saves People 
Salvation is a free gift from God to all people and we receive it by turning from our sins and placing our faith in Jesus Christ. Trusting in Jesus Christ as God's offer of forgiveness saves us from the guilt, penalty and all other consequences of sin. Salvation comes from no other person, creed, process, or power. We can never make up for our sin by self-improvement or good works. Eternal life begins the moment one receives Jesus Christ into their life by faith.
Ephesians 2:8-9; John 14:6; 1:12; Galatians 2:16, 3:8; Titus 3:5; Romans 5:1; 6:23; 10:9-10; Acts 16:31; Hebrews 9:22
All Believers Should Be Baptized in Water
Following salvation, the word of God commands the new believer to be baptized in water, "in the name of the Father and of the Son and of the Holy Spirit." It is a public demonstration of one's personal decision to follow Jesus Christ. Water Baptism is symbolic of the believer's identification with the death, burial, and resurrection of Jesus Christ. Immersion under water represents the death and burial of one's old sinful life. Coming out of the water represents the new life in Jesus Christ.
Matthew 28:18-20; Mark 16:16; Romans 6:4; Acts 2:38; Acts 10:48
Set Apart
Sanctification is the ongoing process of developing the character of Jesus Christ in our lives. God sets us apart through salvation for the Holy Spirit to begin a work in our lives. The Holy Spirit works to bring maturity and enables the believer to live a godly life. Sanctification occurs when we yield to God's Word and to His Spirit.
Hebrews 13:12; Romans 8:1-17, 12:1-2; 2 Corinthians 3:18, 6:14-18;1Thessalonians 4:1-8, 5:15-24; Galatians 2:20; Hebrews 2:11; 12:14; 1Peter 1:13-19
About the Baptism of the Holy Spirit
Spirit Filled
The baptism in the Holy Spirit is the promise of the Father, sent by Jesus Christ after His ascension to empower the Church to preach the gospel throughout the whole earth.  The baptism in the Holy Spirit started on the day of Pentecost and follows salvation.  We believe that speaking in other tongues as the Spirit enables us is the initial evidence of the Baptism in the Holy Spirit. This was the normal experience of all believers in the early church and is intended to be the normal experience for all believers today. The believer is entitled to this promise and with it comes the enabling to witness and serve, just like the early church.
Joel 2:28-29; Acts 1:4; Matthew 3:11; John 14:16-26; 15:26; Acts 1:5; 2:1-4, 17, 38-39; 8:12-17; 10:38, 44-47; 11:14-17; 15:7-9; 19:1-6; Mark 16:17 
About the Fruit and Gifts of the Holy Spirit
Spiritual Gifts
The fruit of the Holy Spirit is evidence of a Spirit filled life and the measure of Christian maturity. The gifts of the Holy Spirit are for the believer to bring edification to the Church as well as demonstrate the validity of Christ's resurrection and confirm the power of the Gospel. There is a variety of gifts listed in the Bible, which may occur in various combinations. The Holy Spirit gives gifts to every believer and these gifts should always operate in harmony with the word of God.
Galatians 5:22-25; 1Corinthians 12:1-31; 14:1-40; Romans 12:3-8; Ephesians 4:16;1Timothy 4:14; 2 Timothy 1:5-16; Hebrews 2:4; 1 Peter 4:10
The Body of Christ
The church is a family of believers who have accepted God's offer of redemption (regardless of denomination) through the death of His Son Jesus Christ.  Jesus Christ is the head of the church and has gifted some to be apostles, prophets, evangelists, pastors, and teachers to equip God's people to do his work and build up the church, the body of Christ. The Holy Spirit fills and empowers the church to glorify God and fulfill Christ's mission to bring the Kingdom of God to earth so that it would be "on earth as it is in heaven." 
Matthew 16:18; John 17:11, 20-23; Ephesians 1:22-23; 2:19-22; Colossians 1:18; Hebrews 12:23; Ephesians 4:8-16
The Lords Supper
Communion is a special time of Worship as we commemorate what Jesus Christ did for us on the Cross by eating the bread and drinking the wine. The bread and wine represent the Body and Blood of Jesus broken and spilled out for our Salvation. Communion is done in adoration of Christ while anticipating His second coming.
Matthew 26:26-29; Luke 22:15-20; Acts 8:12, 36-38; 10:47-48; 1Corinthians 10:16; 11:23-32
About the Second Coming of Christ
The Return of Jesus 
Jesus Christ will physically and visibly return to earth for the second time to finish history and the eternal plan of God. This will occur at a date and time undisclosed by the Scriptures.
Matthew 24:30; 26:63-64; Acts 1:9-11; 1 Thessalonians 4:14-17; 2 Thessalonians 1:7-8; Revelation1:7; 19-22
People Will Rise 
As Jesus arose from the dead, there will also be a bodily resurrection of all humanity and a final judgment. God will reveal His justice by separating the believer from the unbeliever to determine the eternal destiny of each individual. The unbeliever who rejected God's plan of salvation will be separated from God into eternal condemnation. The believer who accepted God's plan of salvation will receive eternal communion with God and receive a reward for their work done in this life.
Luke 24:16, 36, 39; John 2:19-21; 5:21-29; 20:26-28; 21:4; Acts 24:15; 1Corinthians 15:42, 44; Philippians 1:21-23; 3:21
Heaven or Hell
God created people to Live forever. After this life is over, We will either live forever with God in a place called Heaven (because we have received forgiveness of our sins through Jesus Christ as our personal Savior) Or, We will be separated from God, existing in a place called Hell (because of our rejection of Salvation through His Son Jesus Christ) Heaven and Hell are both real places.
John 3:16; John 2:25; 5:11-13; 14:17; Romans 6:23; 8:17-18; Revelation 20:15;1 Corinthians 2:7-9; 1 John 5:11-12; Matthew 25:31-46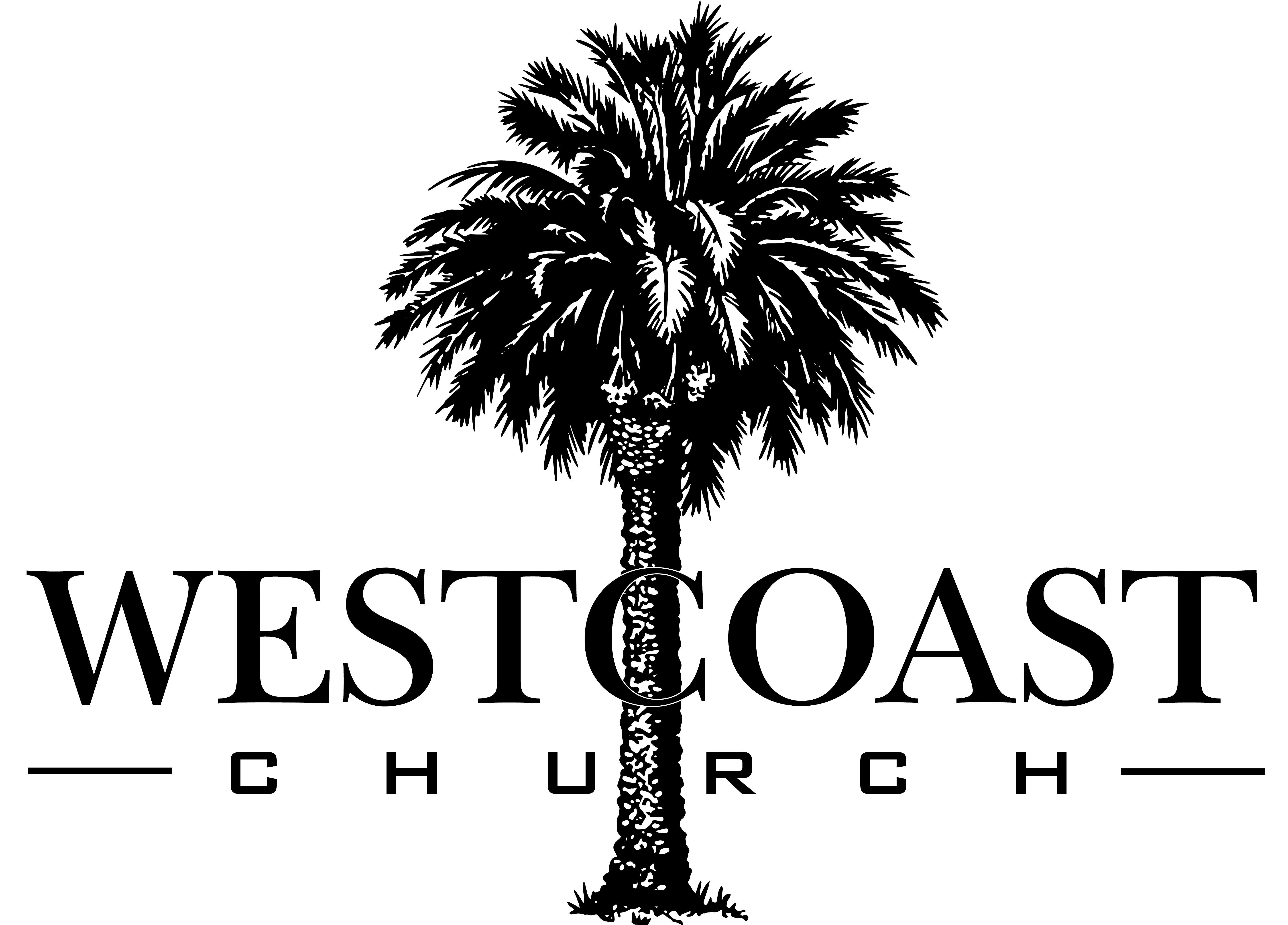 11750 US HWY 301, Parrish, FL 34219

11750 US HWY 301, Parrish, FL 34219